art > cubeLife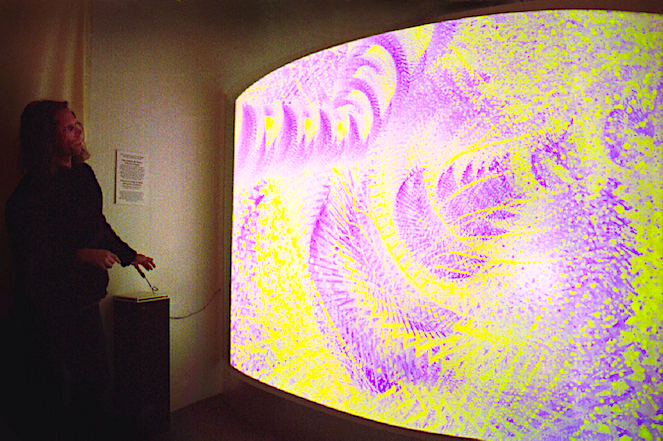 The first installation of cubeLife at the bioMatrix exhibition, Loughborough University, October 1999.
The screen is of a polycarbonate material developed by NASA.
The only input device is the heartbeat monitor (clipped to my little finger in the picture).
For screen shots of other colours and forms, see the galleries.